BEAR Screens | New Sliding Screen Doors Built to Last
BEAR sliding screen doors are built to be the toughest, most durable sliding screen doors on the market today.
BEAR Sliding Screen Doors are a top choice for homeowners looking for durable and reliable screen doors that are easy to maintain and repair. Built to last, these doors are made from high-grade aluminum and designed with features that make them the toughest and most durable screen doors on the market today. Additionally, BEAR offers an excellent limited lifetime warranty on the frame, providing peace of mind to homeowners that their investment is protected.
One of the primary reasons why BEAR Sliding Screen Doors are so durable is the high-grade aluminum used in their construction. This material is not only strong and durable, but also resistant to rust and corrosion, ensuring that the door will last for years even in harsh weather conditions. The sliding screen doors are designed to be easy to use, with smooth and quiet operation, ensuring that homeowners can enjoy fresh air and natural light without any hassle
Another feature that makes BEAR Sliding Screen Doors a top choice for homeowners is their ease of maintenance and repair. The doors are designed with easy-to-replace wheels and handles, making it simple to fix any issues that may arise over time. Additionally, BEAR Sliding Screen Doors are available in two colors (bronze and white) and a range of mesh types, including pet screen, solar screen, insect screen, and more. This allows homeowners to choose the right screen type for their needs, ensuring that the door is not only durable but also effective at keeping bugs and other pests out.
BEAR Sliding Screen Doors are also designed to be customizable, with the ability to retro-fit most screen door openings and to be custom-made to fit. This means that homeowners can find the perfect fit for their home, no matter what the size or shape of the opening may be.
In conclusion, BEAR Sliding Screen Doors are the perfect choice for homeowners looking for a durable, reliable, and easy-to-maintain screen door. With their high-grade aluminum construction, easy-to-replace wheels and handles, and a range of mesh types, these doors are built to last and provide years of trouble-free use. Additionally, the excellent limited lifetime warranty on the frame provides peace of mind to homeowners, knowing that their investment is protected. With the ability to customize and retro-fit to most screen door openings, BEAR Sliding Screen Doors are truly the best choice for any homeowner looking to add a reliable and stylish sliding screen door to their home.
Are screen doors worth it?
When undertaking a home renovation project, you may have reservations about investing in a sliding screen door due to associated costs. However, the benefits they offer far outweigh the expense. Not only do screen doors serve the practical purpose of keeping bugs out, but they also play a vital role in safeguarding our homes from debris and other outdoor elements. By installing a protective mesh layer on the outside of your glass door, the screen door acts as a shield, preventing debris from reaching and potentially damaging the glass. This simple measure can save you significant costs associated with replacing a glass door.
Beyond protection, screen doors allow for an abundance of natural light to enter your living spaces, creating a bright and inviting atmosphere. They also serve as a barrier against lizards, bugs, and other pests, ensuring a comfortable and pest-free environment for you and your family. With our custom sliding screen doors, you can enjoy the beauty of the outdoors while maintaining a safe and secure indoor space.
At BEAR Screens, we are dedicated to providing high-quality screen doors tailored to meet your specific needs. If you have any questions or need guidance in selecting the perfect screen door for your home, our experienced team is here to assist you. Enhance your living space, embrace the benefits of fresh air and natural light, and keep unwanted pests at bay with our reliable and stylish screen doors.
Types of Screen Mesh
We also offer different types of screen material to fit your screen doors specific needs. From tiny insect screen to thick durable pet screen as well as solar screen. Bear Screen doors have the right screen for the job.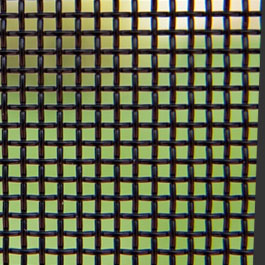 Standard Mesh
The most commonly used window and door screening for new and replacement door and window screens.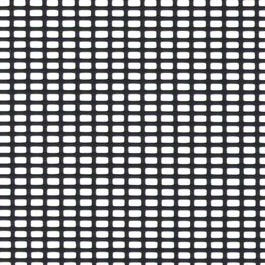 Pet Mesh
Got pets? Get Pet Screen. Thicker mesh helps resist scratching from cats or dogs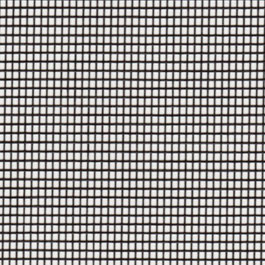 Insect Mesh
A fine mesh screen material that helps protect against no-see-um, gnats, and other tiny insects.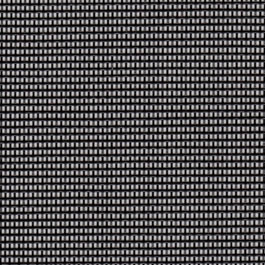 Solar Screen
Blocks radiant energy from getting into your home. Can lower your energy bill up to 30%.
Some Of Our Sliding Screen Door Features
Limited Lifetime Warranty
Retro fits most sliding door openings
Easy to maintain and repair
Proudly Made in U.S.A.
Heavy Dual Wall Aluminum Frame 2-1/2" x 1" x .055 wall thickness – Ergonomic frame design – Powder Coated finish.
Strong Corner Key to keep from square and eliminate drag – Secured with (4) fasteners per corner.
Exclusive Standard Locking System Screen will not push out – Pet and kid proof – 18/14, 20/20 and Super Screen Available.
Integrated Screen Trim Channel Easy screen trimming after install
Premium Recessed Handle fits standard sliding door locks
Oversized 1-1/4″ Wheels Sealed wheel bearings – Deep wheel stays on track – Easy wheel adjustment – Smooth glide operation
Order To Size Available up to 72" wide by 120" high
How Do I Measure For A Sliding Screen Door, If I Don't Have One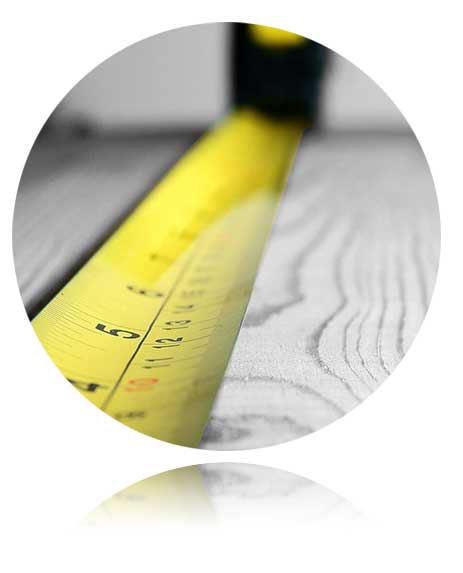 If you do not have a door to measure here are the two most common track set ups.
Please keep in mind we ask for ⅛ inch tolerance when manufacturing sliding screen doors. There are rollers on the top and bottom of the door frame that can be adjusted with adjustment screws to help you install the door for a perfect fit.
Option A: Measure from tip of track to tip of track and add ¼ of an inch to overall height.
Option B: Measure from top of bottom track up ¼ inch into the top U Channel.
out the form below to start the process.